Tub Time Intimacy Box
Are you ready to take your relationship beyond date night and into the bedroom? Our DateBox Unzipped™ is ready for some adult fun.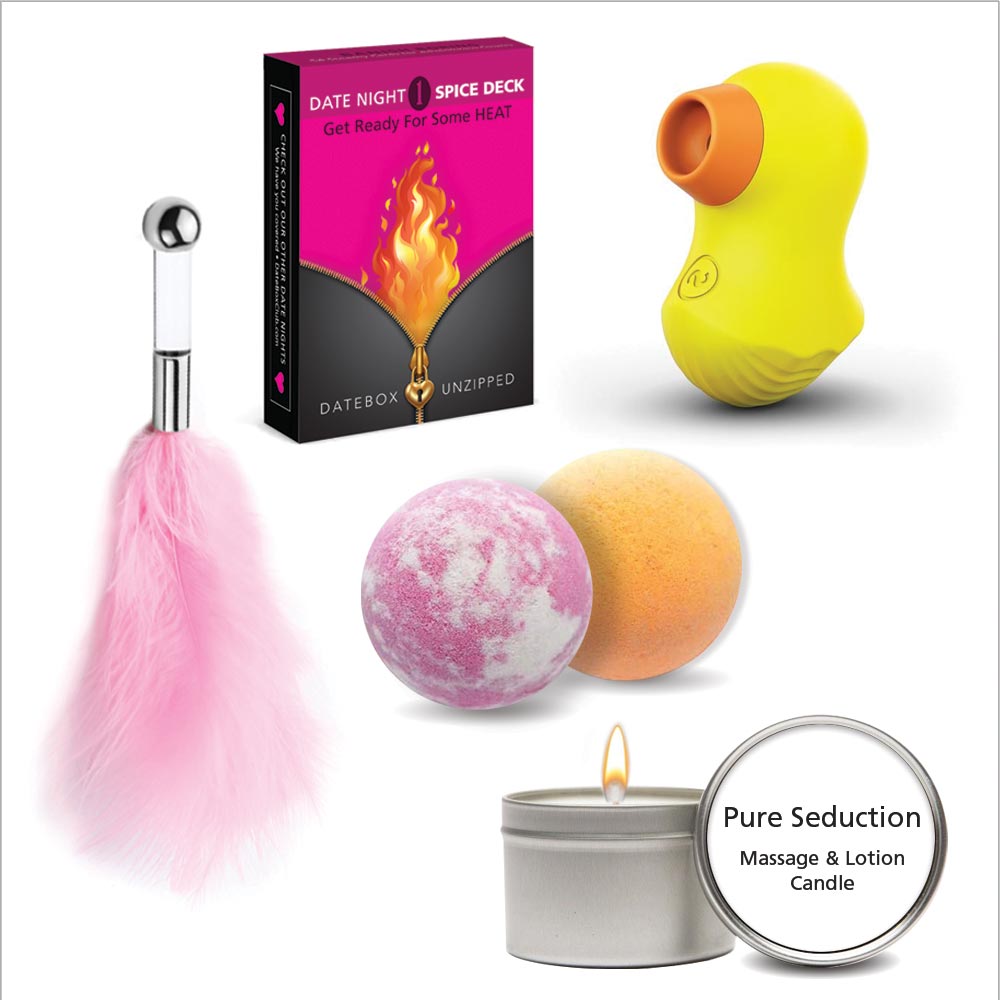 What's In The Box?
Our Unzipped Box arrives discreetly packaged in a pink box, with no logos or identifying markings.
Bath Bombs and Massage

Make your tub a sensual oasis with our fizzy bath bombs. Light our massage oil candle for ambiance, then use it melted for a hot massage you'll never forget.

Mr. Ducky

This handsome fellow is a pleasure powerhouse. Both men and women will enjoy his talents. He's waterproof, and rechargeable - plus, he's so cute, you won't mind if he is discovered.

DateBox Unzipped Spice Deck

This is a NSFW deck of cards. Our DateBox Club members know that we always provide that extra layer of connection. The Spice Deck is HOT. It includes a naughty game that will keep you entertained, and a fantastic array of bedroom challenges.

Feather Tickler

The possibilities are endless, and don't include any tidying up.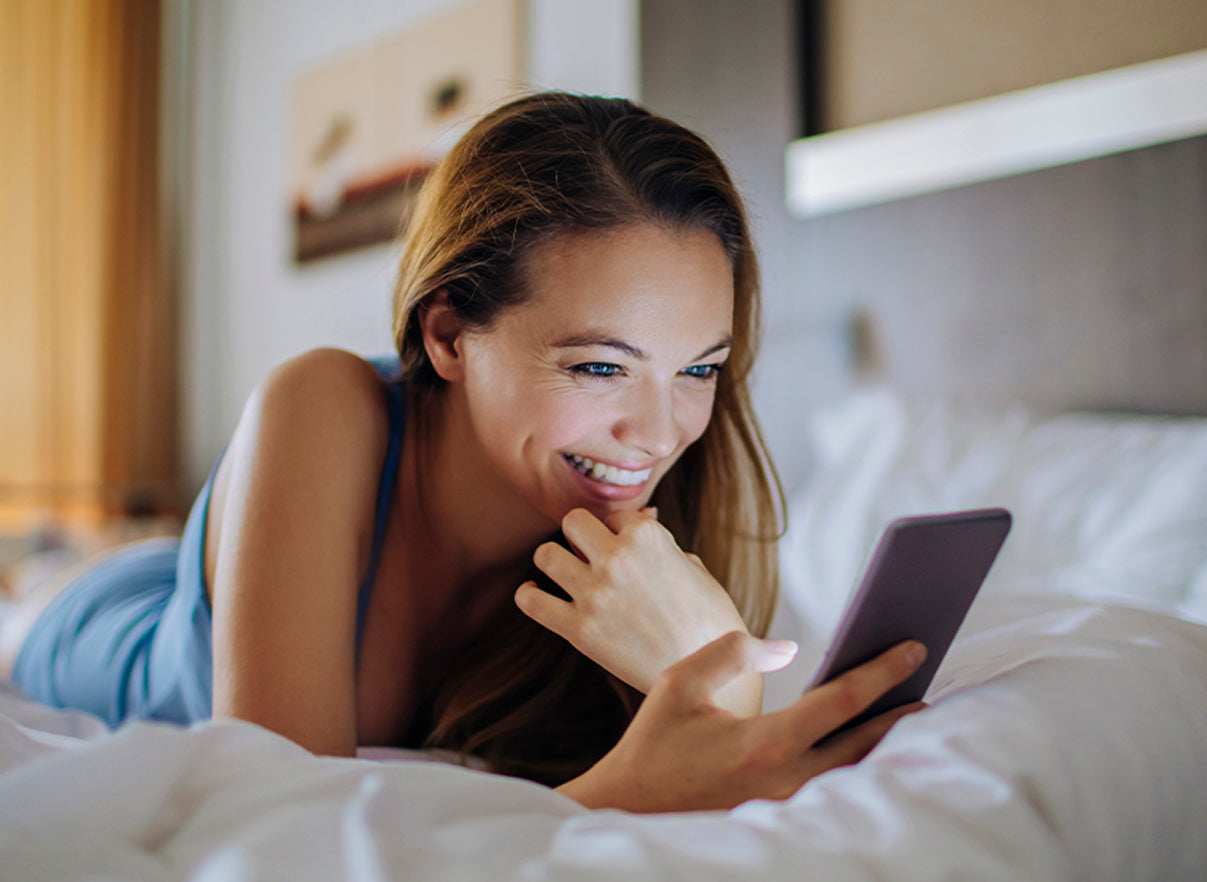 For 50 Free Flirty Texts
Surprise your partner with a spicy text message! We will text you 50 texts. Simply copy & paste whichever one you're in the mood for. They range from mild to HOT!
We Make Romance Fun
Our Adult date nights are high end, and designed for a playful experience
Experiment together in fun new ways
Surprise your partner with something fresh
Easily add some healthy 🌶 to your date nights